A couple weeks ago I took my daughter to the Denver Museum of Nature & Science to see, among other things, the Mythical Creatures exhibit, where I snapped this photo: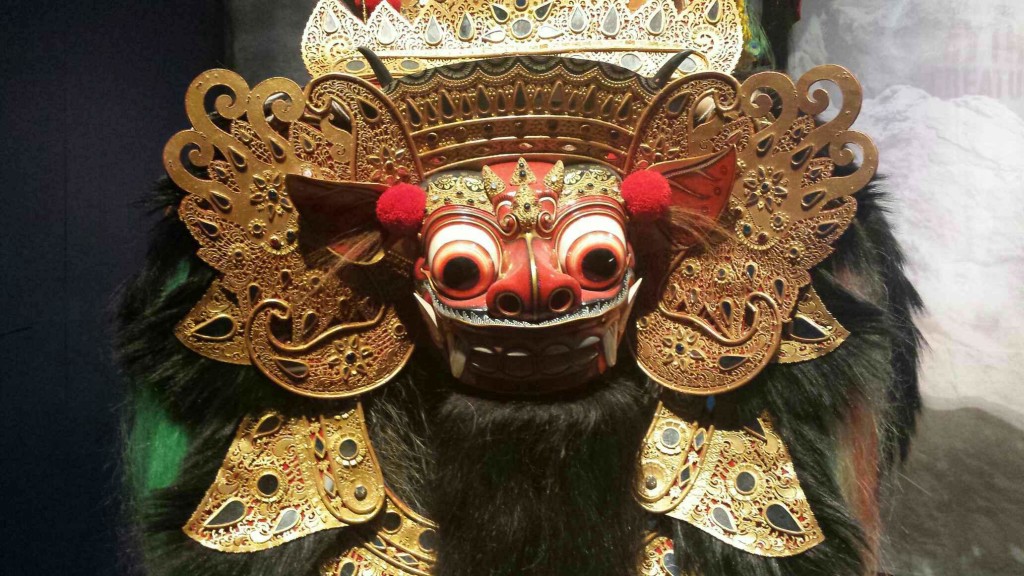 Photo credit: Sandra S. McRae
Then I posted it on Facebook and held a caption contest. The prize for best caption was a poem. My friend Lori Greenlee McDowell won with her quip: "No, I did not sleep well last night. Why do you ask?" The judging, of course, was completely subjective and I had absolutely no ethical oversight in picking the winner. You are all winners in my book! Lori, here is your poem:
Winston Churchill's American Mother Said:
Treat your friends
as you do your best pictures
and always place them
in their best light.
So when you see her
       eyes bugged out and blazing
       lips pulled back to flash fierce teeth
       collar flared to make herself bigger
Remember that beneath that bluster
       a sweaty, overworked
       stressed, small human
       is likely dealing as best she can
       with a tremendous fear
       of Bali lions.
Compassion! Thanks for playing, everyone!